Teaser of the next two expansions of The Elder

Scrolls Online
Let's have a look at the next two expansions, the soundtrack and the new archetype of the MMORPG The Elder Scrolls Online.
During a conference, during E3 2017, Bethesda put forward the teaser of the next two expansions of the MMORPG The Elder Scrolls Online:
The first expansion for this game is called Horns of the Reach. It will be released during the course of the year. It brings with it many new features: the opening of two dungeons (Falkreath Hold and Bloodroot Forge), new items, new characters and two new locations. An update will be released at the same time as the expansion. This update will give you access to a new map and new rules for Player vs Player battlefields. You will also discover new furniture, houses and items. This content will be available to all members.
The second expansion is called Clockword City. It promises the player ten hours of gameplay and an invitation to visit the mechanical city of Sotha. As of today, no date has been released. However, it is known that this expansion will be available later in 2017 and will follow Horns of the Reach.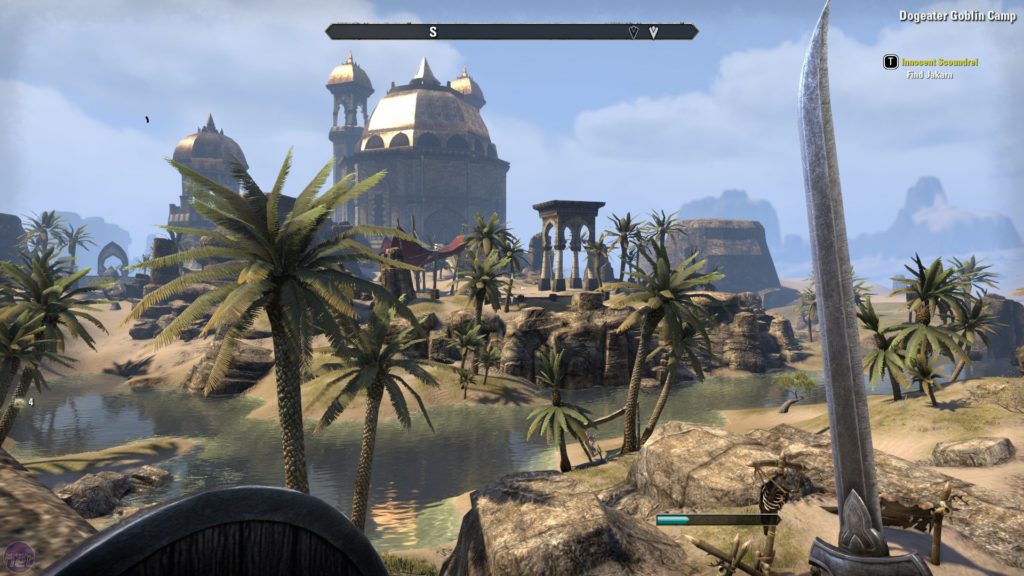 The Elder Scrolls Online soundtrack available
In addition to the two new expansions, the original soundtrack of The Elder Scrolls Online is now available. Indeed, the site has just published the official soundtrack of the Morrowind expansion. You can find it on Spotify or you can also order it on many sites like iTunes, Google or Amazon. We learn more about this soundtrack thanks to an interview with Brad Derrick. Brad Derrick is the sound director and composer. The composition time was 6 months, which was considered a real stress for Brad. This soundtrack was performed by real musicians, as is the case with almost all of the music in The Elder Scrolls Online.
New archetype in The Elder Scrolls Online: the

zookeeper

The Elder Scrolls Online is re-launching the Drill Sergeant Gazetteer and introducing a new archetype: the Zookeeper. This archetype is based on a guardian, which is the new class in the game, and will use stamina, among other things. The skills of this archetype combine attacking, healing, enhancing and weakening opponents. This archetype is geared towards a single player and PvP mode. However, it has abilities that will allow it to get by in groups or in PvE, although this is not its vocation. The author has set up a help system for you. It shows you the distribution of the champion points that it is advisable to adopt. To sum up, the zookeeper is the master of the beasts and the tamer of all the creatures of Tamriel. He has a group of loyal servants at his command who will help him in battle. They will inflict quick damage to enemies as well as monsters.