Our opinion on MyLegend and its gameplay
My Legend is simply the continuation of the MMO My Pirate. You can play it for free via your browser. Thus, it will be possible for the gamer to follow the saga of a pirate in the world of the manga One Piece. On the way to the Grand Line, you will have to face the most famous characters of the series. It should be noted that the famous game MyPirate, the predecessor of this one, is the French version of the MMO One Piece Online. As for MyLegend, it is the French version of the MMO One Piece Online 2.
So, don't hesitate to start your epic adventure with your ship as in the cult manga One Piece. In this game, you will be presented with a series of quests, each more varied than the last. These will give you the opportunity to easily level up and become even stronger than your opponents.
The main features of My Legend

Graphics: The game has been revised compared to its predecessor. Indeed, the 3D environments of MyPirate have simply been abandoned. My Legend has a cartoon style and reveals beautiful 2D visuals. In addition, special attention is given to detail. Thus, the gamer will certainly appreciate the excellent modelling of the various characters. In this way, the MMO is perfectly inspired by the visual style of One Piece and its very special design.
Soundtrack: The soundtrack, music and sound effects are in total adequacy with the universe and the world of One Piece. Thus, the sound quality is pleasant and dynamic. Moreover, it is really well balanced, which is not necessarily obvious for a browser-based MMO.
Interface: The interface on My Legend has been well thought out. It is always flexible and customizable to your wishes. However, this was also possible in previous versions.
Lifespan: One of the strong points of this world is its good lifespan. Indeed, you won't get bored of discovering the different game modes of the MMO MyLegend. The content is almost unlimited in order to enjoy the game as much as possible. The progression of the gamer will be constant, with quizzes, fights against charismatic bosses as well as PvP (player against player).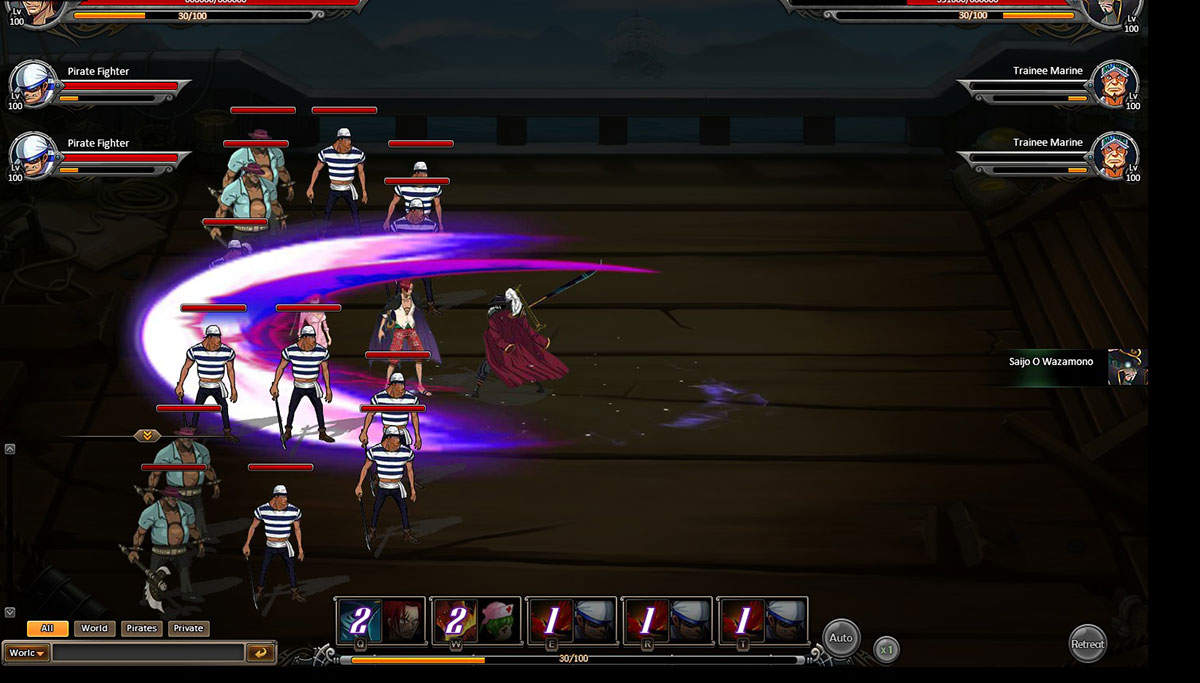 Our conclusion on My Legend

Worshippers of One Piece Online or My Pirate games will certainly be delighted to be able to play this RPG that is MyLegend. Indeed, they will be happy to find the world of Luffy. However, it is regrettable that the gameplay as well as the game mods have not evolved and improved in this game compared to the previous versions. Despite this, you can perform a multitude of activities. In addition, the gameplay is enjoyable, and the visual style is dynamic and polished. The 2D visuals of the OnePiece universe are very effective. Finally, the French translation is quite good and will prove to be very useful for many gamers.