Our opinion on Big Bang Empire and its gameplay
Big Bang Empire is a free game, available on browser. So, no need to download to play it. The universe is directly inspired by the fashion and showbiz sectors. Eroticism is at the centre of the role-playing game. In addition, Big Bang Empire has an elaborate and fun design.
The objective of the game is to become a real star and to make your mark on the famous Hollywood boulevard. You will start with a job in a simple strip club. Later on, you will try to develop your career.
At the beginning of the game, you will have to choose and create a character, male or female. Afterwards, you will be able to customize it according to your different desires. Several points will count during the creation of your character and in the rest of the game, such as your physique, but also other virtues such as charisma, strength and endurance. These different strengths will be essential as you will have to fight constantly to be the best you can be in the game.
The main features of Big Bang Empire

Graphics: Big Bang Empire has a unique, playful, fun and colourful graphic design. The game's universe turns out to be very amusing, with a comic book background. Obviously, the atmosphere is strongly erotic. The details turn out to be neat, all this in the middle of the action in the town of Tellville.
Characters: The characters have an original and unique look. The game's strong point is the many customisation options available to you. The original costumes as well as the elaborate scenery greatly optimise the gamer's immersion.
Community: Big Bang Empire offers a wide range of community options. Thus, it is possible to benefit from the different Big Bang Empire tips that will be proposed to you by the gamers.
Playability and universe: When you play as a team, you come across extravagant and fun characters. It is even possible to get involved in studio battles and thus move up in the studio charts. The team mode allows you to benefit from bonuses and to optimise your character's progress in the game.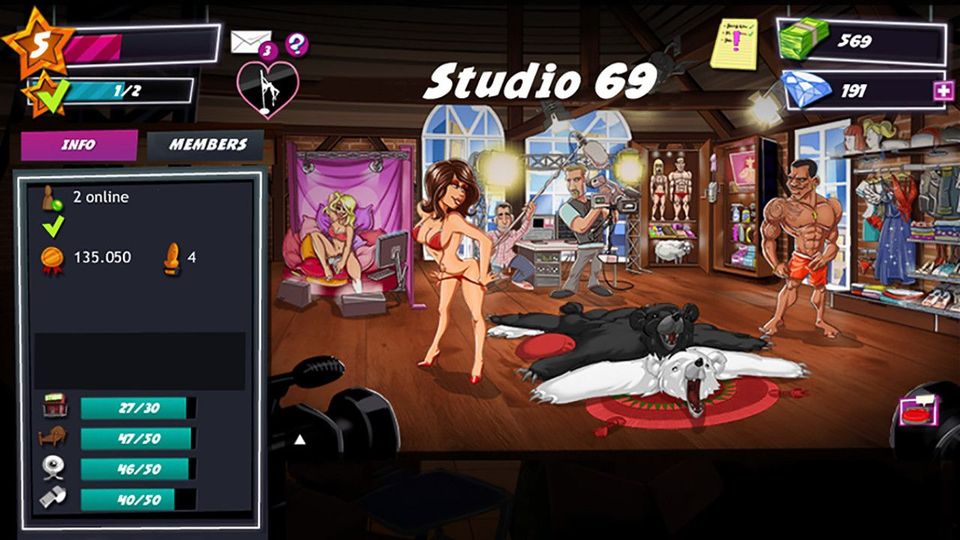 Our conclusion on Big Bang Empire2

Big Bang Empire is a free-to-play role-playing game available on the internet browser. It is mainly aimed at men of all ages. In the end, the game is addictive, fun and well put together. When you start the game, no time is wasted with tutorials or other explanations. The characters are modular and the missions are numerous, even if they can be criticised for being far too repetitive.