Our opinion on Grepolis and its gameplay
Grepolis is a browser-based strategy MMO. The action takes place in ancient Greece. The world of Grepolis is populated by gods and it will be necessary for you to have management skills in order to be successful. The main objective of this game is to win naval and land battles in order to increase your conquest of the world, eliminating other players. Thus, you will have to win several battles in order to obtain new cities.
Grepolis has superb graphics. It is an easy to use game, so it is easy to learn and translated into French. Thus, it is an MMO that you must try!
The main features of Grepolis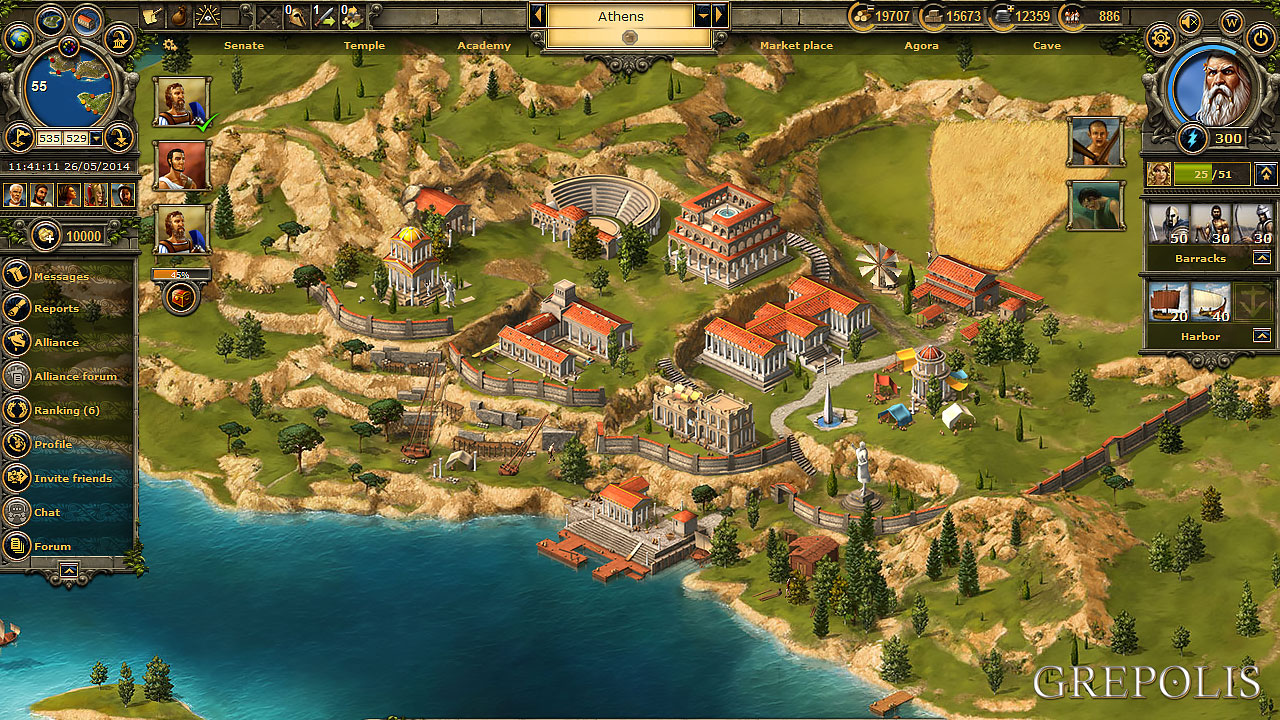 Handling: Handling the game is simple. Indeed, it is easy and quick. Registering for the game is quick and easy, as it only takes a few seconds of your time. Then, a tutorial is at your disposal by setting up tasks, in order to teach you the concept and the characteristics of the game. Among other things, the tutorial will train you to develop your buildings, recruit an army and of course attack other islands to expand your territory. Your first battle will be fought quickly! The tutorial will help you quickly get your bearings in the game.
Resources: In Grepolis free-to-play, you will need resources to develop your city and build your army. Three basic resources are available: wood, silver and stone. You will have to develop your sawmill, your mine and your quarry in order to increase the number of resources produced per hour.
Combat: In order to survive in this game world, you will have to fight. You should know that some troops are designed to attack, while others are defensive, so you should not attack with them if you do not want to suffer heavy losses. Battles are simulated by the computer according to the troops you have and those belonging to your enemy, you will then receive a battle report indicating your losses and those of your opponent, as well as the resources you substitute. You can choose to specialise in attack or defence.
Our conclusion on Grepolis

To conclude, Grepolis developed by InnoGames is an interesting MMO. It welcomes many players of all backgrounds and ages. It can therefore suit a multitude of gamers. Moreover, it is a free-to-play game. You don't need to use your credit card to become the best player on the network. Indeed, there is no need to invest. So don't hesitate any longer and play now in this Roman universe populated by Gods!