The Lord of the Rings Online – Shadows of Angmar review and gameplay

The Lord of the Rings Online – The Shadows of Angmar is a MMORPG, a massively multiplayer online role-playing game, available on computer. It was developed by the Turbine group. It offers you the opportunity to rediscover the universe of the book. You will have to choose from seven different character classes to travel the map and carry out a multitude of quests and missions in the Middle Lands.
The main features of The Lord of the Rings

Rings Online – Shadows of Angmar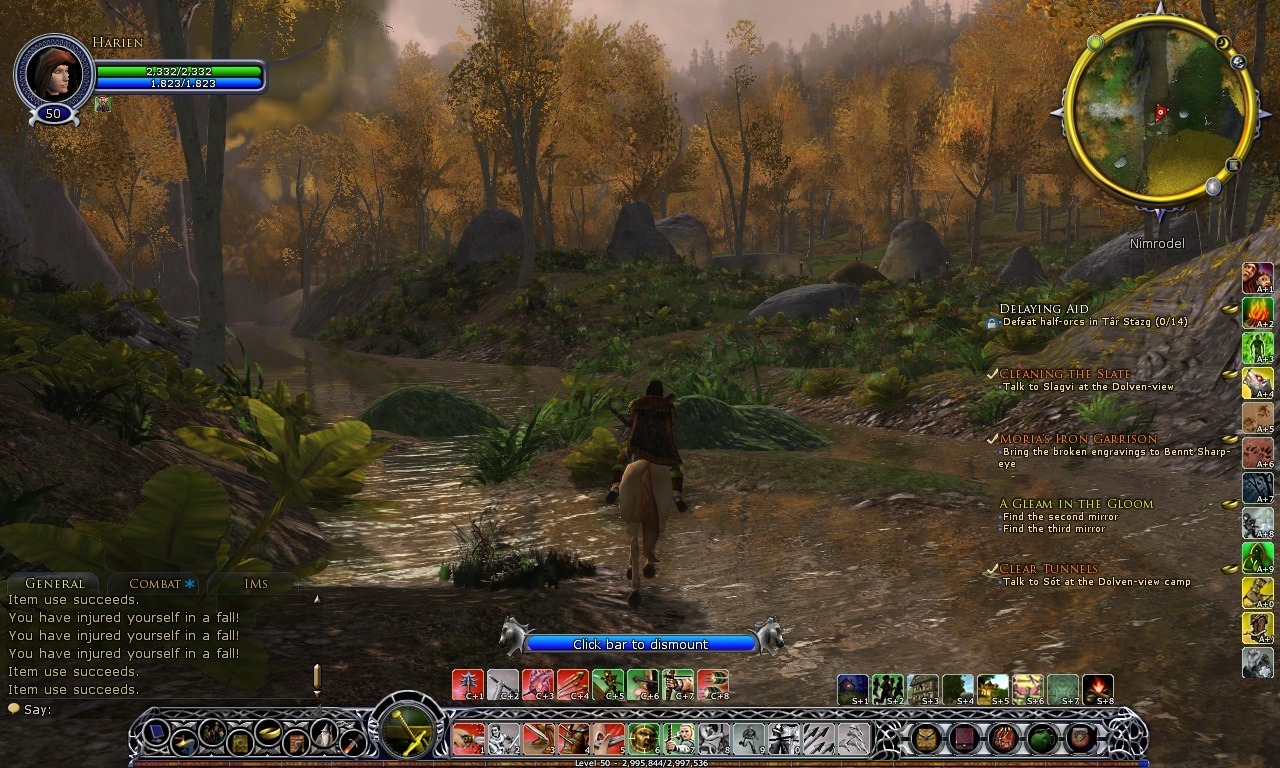 Character customisation

Before embarking on the game's story, you will be asked to choose your character's race and class. You will then be able to customise your character by changing their hair, beard, mouth, skin colour and other criteria. So, as you play, the chance that you will come across a character similar to yours is very small. And that's a certain advantage of this game.
Classes
The game offers you four different races: you can be a hobbit, an elf, a dwarf or a human. Each race will offer you a number of classes, 7 classes in total. So the classes are diverse and their names are the same as you will find in the books.
Graphics

As far as the graphics are concerned, they are very well done in terms of scenery and buildings. The textures are of good quality. But the same cannot be said for the characters and animations. The fights are nice but not really impressive.
Playability
Some features are interesting and innovative: the player function or the community manoeuvres. However, the features remain classic.
Soundtrack
The soundtrack is excellent. You can find good quality French voices and good sound effects. However, the music remains classic since it corresponds to the styles of heroic-fantasy games. But they fit perfectly with the Lord of the Rings universe.
Scenario

The scenario is the best part of this game. Indeed, the context corresponds perfectly to the work by Tolkien. In addition, you will find quests that fit perfectly into this universe. Some of the quests will be classic while others are really innovative.
Our conclusion on The Lord of the Rings Online

– The Shadows of Angmar
To conclude, The Lord of the Rings Online – Shadows of Angmar is a nice MMORPG. It is not the best game of the year as it has some empty areas, an overall lack of races and classes and the absence of features that could have made it easier to use. However, we have a good time in the universe presented by the game and we can still recommend it. So, don't hesitate to download The Lord of the Rings Online – Shadows of Angmar thanks to top-mmorpg.