With this update, here is a new character class

In mid-June 2017, the Ain class (which is the magic specialist) with its character Ainchase Ishmael was added to the eleven other playable characters in Elsword. In addition, a new dungeon (level 99 in solo) has also been added.
A host of new content awaits gamers in the sidescrolling MMORPG Elsword, such as updated fields with beautiful, lush regions around the villages, where adventurers can complete various new quests and face new monsters. In addition, the game's eponymous character, Elsword, can now be a sword summoner. This will give him the ability to summon magical swords as well as obtain spectacular attack skills.
Gameforge and South Korean developer KOG are offering a new character class for the side-scrolling anime Elsword. It is called Ain of the Divine Realm. This character is an enhancement to the eleven other characters already available. This angel takes the name of Ainchase Ishmael and has a strange speech. Furthermore, he mixes his divine power with that of the earthly stone of El. To see Ain in action, check out our review of Elsword before playing this MMORPG.
Power and magic are on the agenda

The character Ain is a new kind of magic specialist who makes a striking appearance in the game. His pendulum gives him the ability to unleash the power of the gods in stages and thus obtain 3-level booster effects. These allow him to modify his movements, make him float or give him wings. The blows he takes or the damage he suffers allow him to add up power points, which he can use to apply creation or rotation magic to gain various advantages during combat.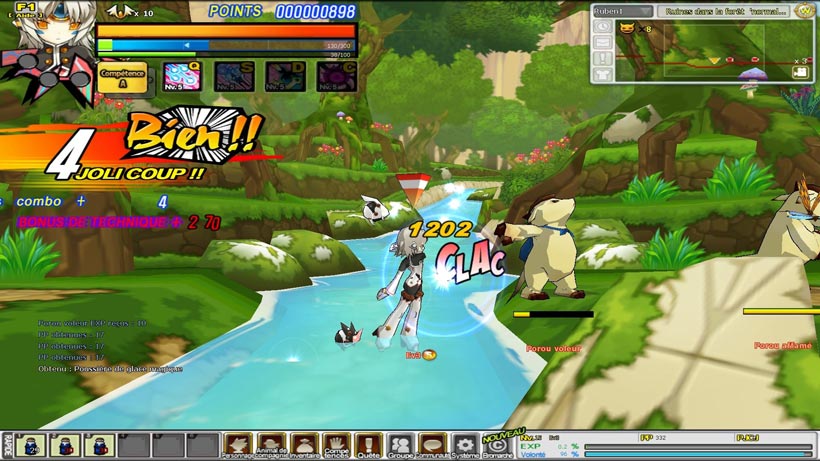 Ain: Supernatural powers and a wide range of combo attacks

Ain is a character who seems to be quiet, and at first glance it is hard to figure out the secret of his origin. However, when he destroys his pendulum, he reveals his various supernatural powers which he wields easily and divinely. It is the gamer who will have to choose between the light or dark side of magic: At the same time as the character, the specialisation of the first path is published (Exactor at level fifteen as well as Prodigium at level thirty-five). Therefore, Ain has a wide range of combo attacks and special skills and can fight with various weapons as projectiles: a short sword, a dagger or a divine javelin. The next specialisations of the second path (Aptare and Vigere) and the third path (Viator and Apostata) should not be long in coming.
And finally, the world of Elsword grows and expands
With this update, the masterful world of Elsword is being optimised with 22 large open-air areas containing a multitude of new opponents and new, more incredible adventures. In these various regions, gamers can gain experience points by fighting and accepting special quests. In addition, there are five new rest areas where the heroes of this MMORPG can regenerate their life energy more quickly and also see their personal messages.
In addition to this new, high-quality content, the field update also provides various features that are designed to optimise the game: Gamers can, for example, run through dungeons and PvP battles wherever they are on the map, and a new search system gives them the opportunity to automatically find other gamers of their level before they go on incredible dungeon crawls in Elsword.