Twin Saga: June Patch

First of all, before reading this article about the latest Twin Saga patches, please feel free to check out our TwinSaga review. During the month of June 2017, Twin Saga is provided with a new Patch that is to say many new features for gamers. First of all, you will have access to a new arena, entitled "Battle of the Golden Desert". Its main objective is to eliminate the powerful Kirilios (a kind of dragon) in order to obtain its power to destroy the opposing team. In addition, this arena offers the purchase of a new mount, the Land War Wolf, as well as numerous rankings, achievements, crafting items, battle potions, and other rewards. In June, you will also see a new dungeon: the "Fortress of Shadows" from level 1 to level 20. Finally, a new Senshi quest is available in Helicopolis: Aldebaran. You will be able to complete this quest once you have obtained your first Alfallo contract. You will need 10 contracts to summon the Senshi.
New Twin Saga patch in August

In August, new dungeons will be available: "Fortress of Shadows" (accessible in solo or 5 players), "Elysium of the Grimalkins" accessible only in solo and finally "Karina's Dream", open for trios. You will also discover a new Senshi quest available in Helicopolis: Prismalia. Completing this series of quests will allow you to win a contract to summon a new Senshi: Belle. You will need 10 of these to be able to summon her. Finally, in August, you will discover a new special event: the annual festival of immaculate love. During this event, killing monsters in the dungeons (either solo or in a team) will allow you to collect letters that make up the word 'love'. By giving them to Beriel in Arenciel, you will be awarded different rewards: buffs, loyalty points, and certain items such as the 4-star Senshi Evolution Keys!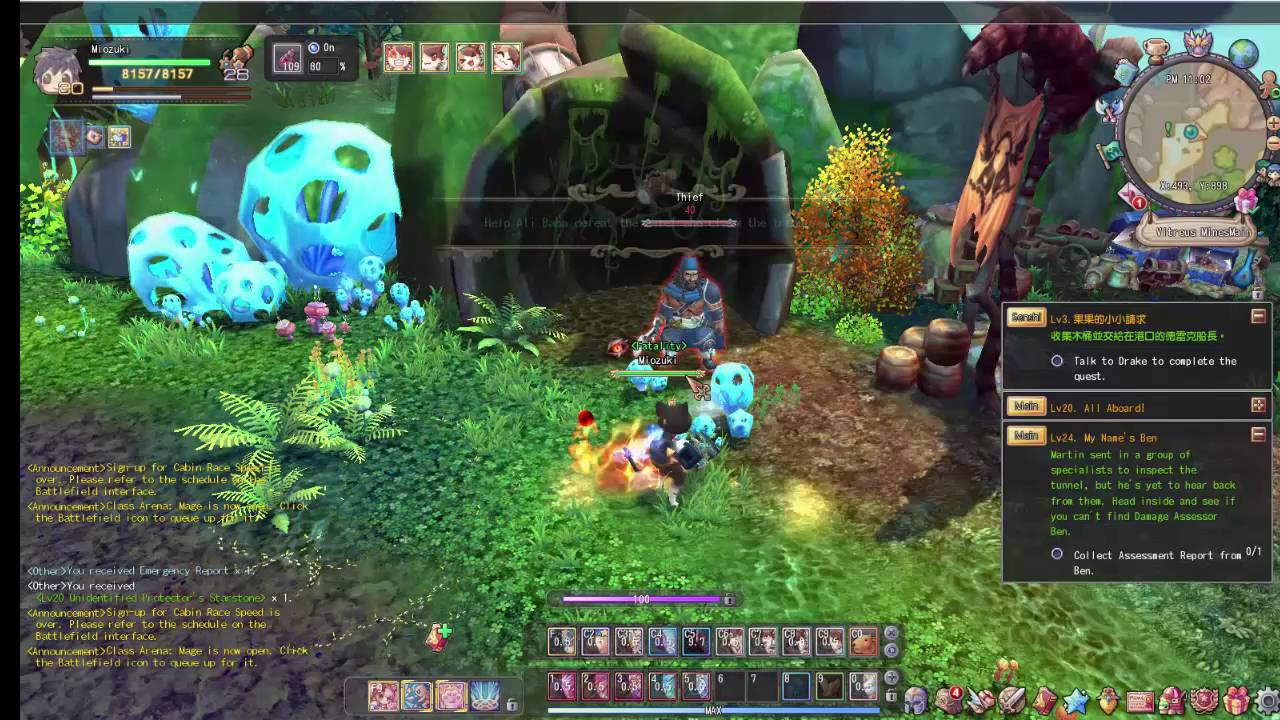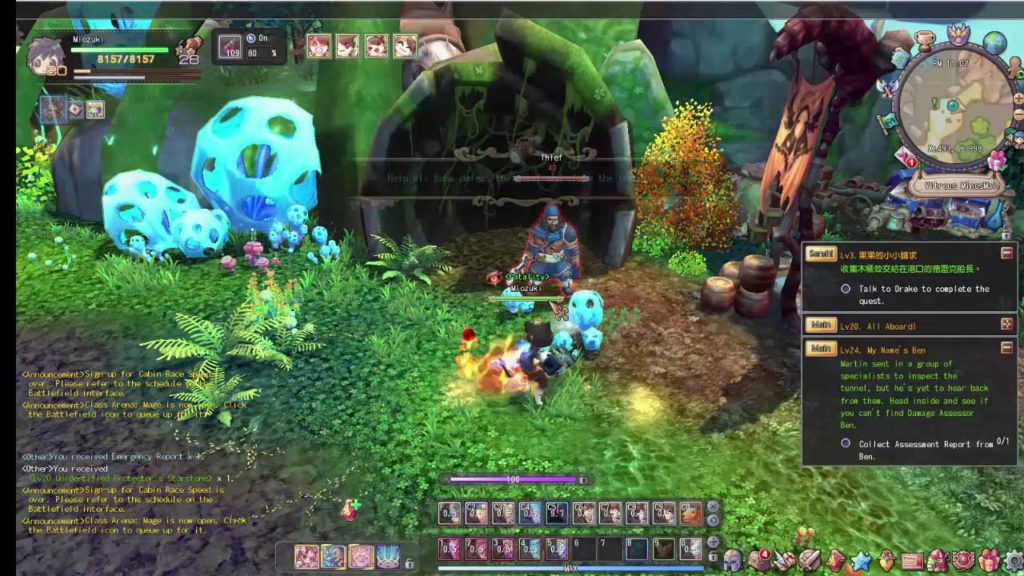 Final fixes to Twin Saga

Finally, Twin Saga is being revised. Here are the main corrections:
Nv63 and Nv68 stoners can now be crafted in the manor in the Alchemist's Laboratory;
Archive achievement titles are now sent to the top 3 players in the archive rankings;
The anti-vulgarity filter has been adjusted;
It is impossible to add non-breaking spaces in your character names;
Channel stability has been improved;
The invisible wall in our new arena has been removed;
Weekly battle achievements are now localized;
You can also drop Alice contracts in "Metaroyalty: Lunatic Sanctuary" and "Metaroyalty: Ruins of Nothingness".
As you can see, a host of new items can now be earned for Star Points in the Library: New Stones level 42-63, blue jewellery, armour and weapons level 58-63, an unidentified Stones bag level 63 and an orange armour formula of the same level.
In addition, the encyclopaedia, the archive and the monthly rewards are up to date!
As for the new audio content, it will now be available in Chinese.
The most important thing to remember about these Twin Saga updates is that a multitude of optimizations affecting the PvP balance have been integrated, as well as new PvP Stones as mentioned above!