Introduction to DOTA 2
In 2017, the MOBA celebrated its tenth year of activity. It is important to know that despite its success, this type of game remains rather obscure for many players. Let's take a look at the famous Dota 2, which appeared in July 2013. This title is essentially multiplayer oriented. It proves to be as addictive as competitive. Its design is neat and its various mechanisms are suitable for experienced players as well as novices. Let's now discover the contours of this title, which has been very successful in the field ofeSports. The three main features of this Valve Corporation game are: 2 teams, a map and 3 paths. These basics are repeated in a multitude of games of the genre. As for the goal, it has not changed. At the bottom of each team's camp, you will find what is called theAncient. This is a large building that must be destroyed to win. It turns out to be protected by a multitude of rows of towers. Before you get there, you'll obviously have to work hard to destroy the various towers, while stopping the waves of opponents from the game's often robust A.I. Each team in DOTA 2 has 5 heroes who are generally overpowered. They will be real killing machines when they have found enough gold andexperience collected from eliminated enemies.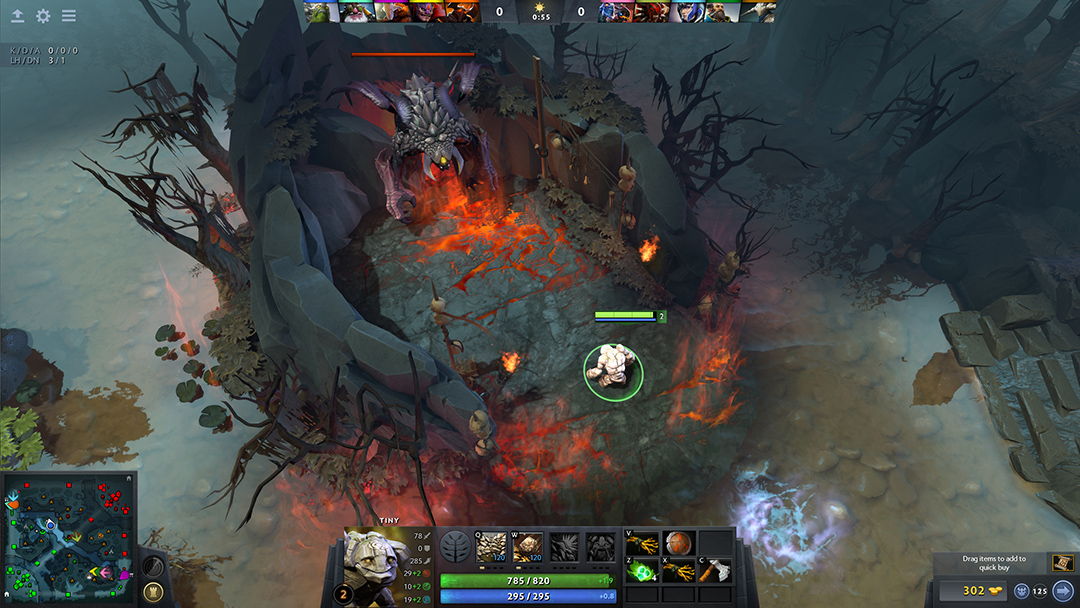 DOTA 2 features
Let's start with the graphics. Those of the game Dota 2 are more than mastered. In fact, they take up the aspects of the first Dota game as well as its characters.
During the first few hours of play, you can discover the basic mechanics through a relevant tutorial that is extremely well put together and mostly localized in French.
One of the original features of the game are the couriers. This is an ingenious concept as it offers the possibility tomake your purchases on the battlefield and have them delivered to you. In DOTA 2, a small mule, present on the ground or flying, will deliver your items.
Matchmaking is certainly one of the game's weak points. Indeed, it proves to be rather cumbersome. Moreover, it mixes various matching stages before the game actually starts.
Our conclusion on DOTA 2
As always, Valve has taken its time to optimise its title. The studio was thus able to design a MOBA between classic and modernity as well as fidelity to the company and avant-garde ergonomics. In addition, the game also offers a varied and balanced gameplay, as well as all the necessary tools to enjoy the title in excellent conditions. The other qualities of the MOBA are numerous. Indeed, it proves to be fun, demanding, addictive and addictive from the very first games. With its incredible depth, we highly recommend this game as it is a real success. Do not hesitate to download with top-mmorpg.fr.