Introducing Grand Fantasia
While free MMORPGs are becoming more and more numerous on the web, the game Grand Fantasia does everything to stand out from its competitors. But how do you differentiate yourself from the competition in a genre where all games look the same? So let's take a look at the many features of Grand Fantasia, designed by the Aeria Games group. Gran Fantasia is an MMORPG in the lineage of Korean games taking place in the world of Saphael. At first glance, this game is cute, colourful and kawai. In this game, it will be possible to design an avatar in order to go bash Mobs and perform a multitude of exercises in solo or multiplayer. In the end, this fun and colourful f2p game invites you to wander around in a magnificent heroic-fantasy universe, populated by various monsters as well as stories of magic, each more incredible than the last.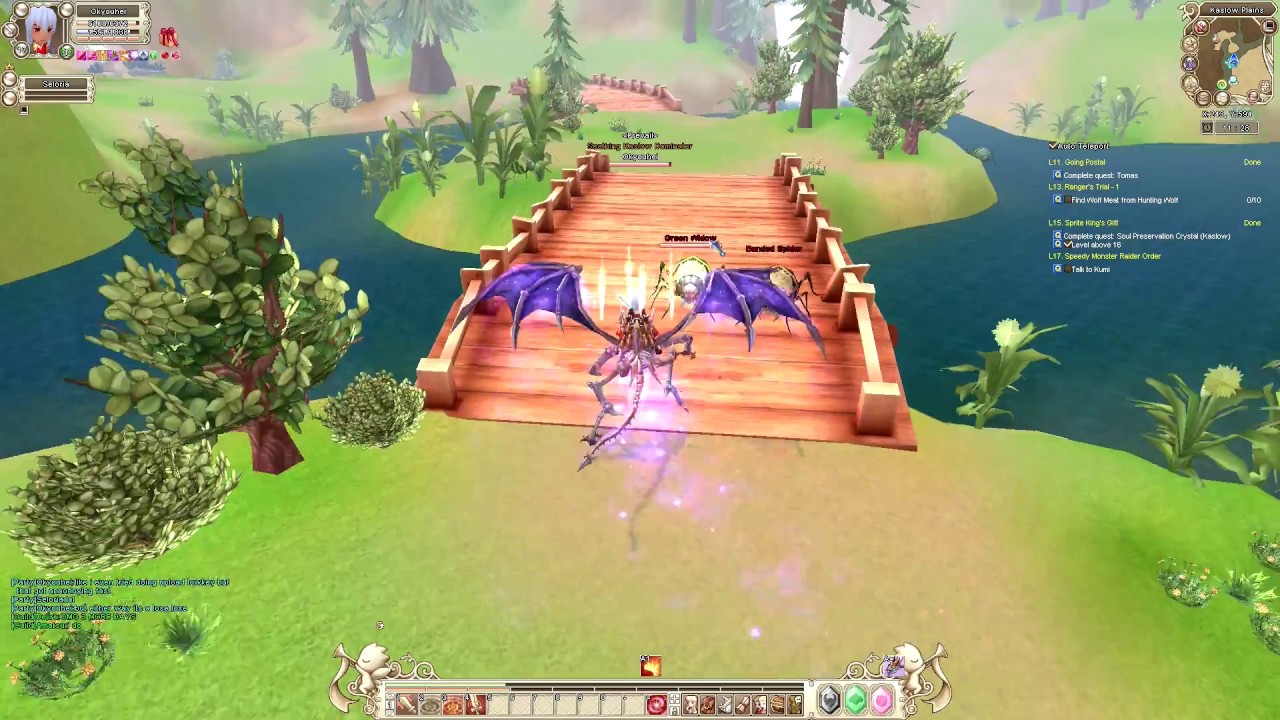 Grand Fantasia features
Graphics: The manga style gives the game originality, even if Grand Fantasia remains in line with all titles of the genre. You will certainly not be amazed by the scenery, but it remains highly enjoyable. In addition, Gran Fantasia has the great merit of running smoothly even on older machines. In the end, it's a pity that the bestiary is not very original and has an air of déjà-vu.
Playability: The title proves to be aimed at the general public and is not necessarily immature. The handling is extremely simple and you don't need to search the web to know how to play. Battles are fast, even against bosses. Another interesting point: The evolution of the sprites is very interesting, even more so than the main character.
Lifespan: We advise you to make friends to play in a group because killing horrible beasts alone quickly becomes boring. However, the French team in charge of Gran Fantasia offers regular events. Moreover, the sprite management is really vast in order to keep the gamer busy outside of the fights. Last but not least: Even if the PVP is not that developed, it is rarely boring as long as you play with others.
Music and sound: A multitude of themes are present, and they are mostly of very good quality. As for the melodies, they prove to be catchy. It should also be noted that sometimes the music stops slowly in order to make room for the sounds of the environment, and this can sometimes last for several minutes. So, these different cuts are obviously welcome and avoid having the same rhythm in mind.
Scenario: A world in which gamers have to play for hours with only a few minutes of scenario: That's what you get with Gran Fantasia. Fortunately, the gameplay as well as the design raises the bar.
Our conclusion on Grand Fantasia
If you're an infrequent MMORPG gamer and don't like working on your skill trees for hours on end, Gran Fantasia is definitely for you. This free-to-play MMORPG is an excellent choice to start the MMORPG genre. This title is not lacking in strong points, and has the great merit of optimizing its basic concept by various good ideas, some of them original, fun and extremely refreshing. Indeed, it proves to be accessible. The pets are very important and are a huge part of the gameplay. As for the graphics, they are optimised by an excellent soundtrack. Don't hesitate to download the game thanks to top-mmorpg.