Introduction to Fortnite
Declared since 2011, when it was just an idea, Fortnite is now available. We thought we'd never find out, but in the end, it's here! Until today, it is still only available in advance, but it has the majority of its features. So we took the time to try it out in order to provide you with a satisfactory test. Let's enter this zombie-filled universe designed by Darren Sugg! With Fortnite, you will enter a universe where a cataclysm has struck our planet, wiping out nearly 98 percent of the total population. In this post-mortem atmosphere, you will play as one of the only survivors of the catastrophe. Alone, he will have to face what is called the Storm. Beware, this is not the meteorological phenomenon we all know. Indeed, it is a surprising phenomenon that allows the arrival of many waves of zombies. It's up to you to set up strongholds that can withstand these numerous attacks.
The characteristics of Fortnite
Fortnite has many strong points. Indeed, it has a great level of customisation as far as the construction aspect is concerned. Theinterface is easy to use as it is very intuitive. The construction tool is its best asset. Indeed, you just have to select and install the element, it can be a wall, a staircase or a roof. The elements are arranged in a three by three grid pattern. This means that you will have no trouble building a good base.
As for the other features of Fortnite, Epic Game has developed an interesting storyline but it has been relegated to the background in order to highlight the gameplay. Indeed, the gameplay is meant to reflect the general experience presented by the game, i.e. simple and without any real craziness. As for the characters, they are classified into four categories, each with specific and unique skills. Thus, some will be better at a certain type of mission.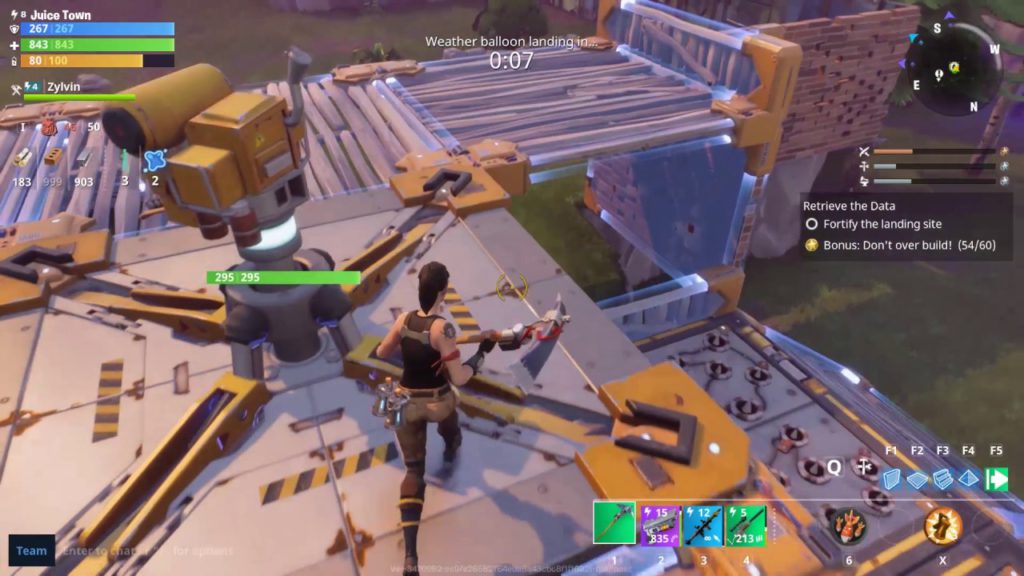 Our conclusion on Fortnite
To conclude, Fortnite is a video game accessible to all, offering quality visual and audio features. Its main strength is, without a doubt, its building tool. It is simple and intuitive. This game is more fun when you cooperate with four players, since in this situation you can develop a real strategy that gives the game its meaning. However, Fortnite requires payments to really progress in the game, so it is not really a free-to-play game. Do not hesitate to download this game thanks to top-mmorpg.fr.