Presentation of the card game Duelyst
Free To Play card games are becoming increasingly popular and numerous. We can mention titles such as Faëria or The Elder Scrolls Legends. The game Hearthstone has been the main reason for this. However, many MMOs of this type use exactly the same mechanics without showing any originality. Yet in this extremely competitive environment, the first thing to do is to stand out. The game Duelyst appeared in 2016, and was developed by several former developers of the famous Blizzard group. The latter, as we will see, is halfway between CCG (card games) and tactical-RPG. The objective of Duelyst is simply to become the best CCG (card game). In this title you can collect all the cards, by winning them or crafting them. The main strength of the MMO Duelyst is its free-to-play aspect. Indeed, there is no pay-to-win here! Everything can be unlocked easily by playing, and without spending a single cent. In Duelyst, you will have several choices: Design your own clan of levels, acquire golds with daily missions, challenges in order tobuy orbs giving access to certain maps.
Furthermore in the game Duelyst, there are various kinds of rarities of cards, from the classic to the extremely rare, which can be unlocked for free. In this MMO you will also find a training mode against AI as well as a draft mode. In the latter, where the reward is worth it, you have to design a deck and win as many matches as possible (with only three lives).
Graphics and sound in Duelyst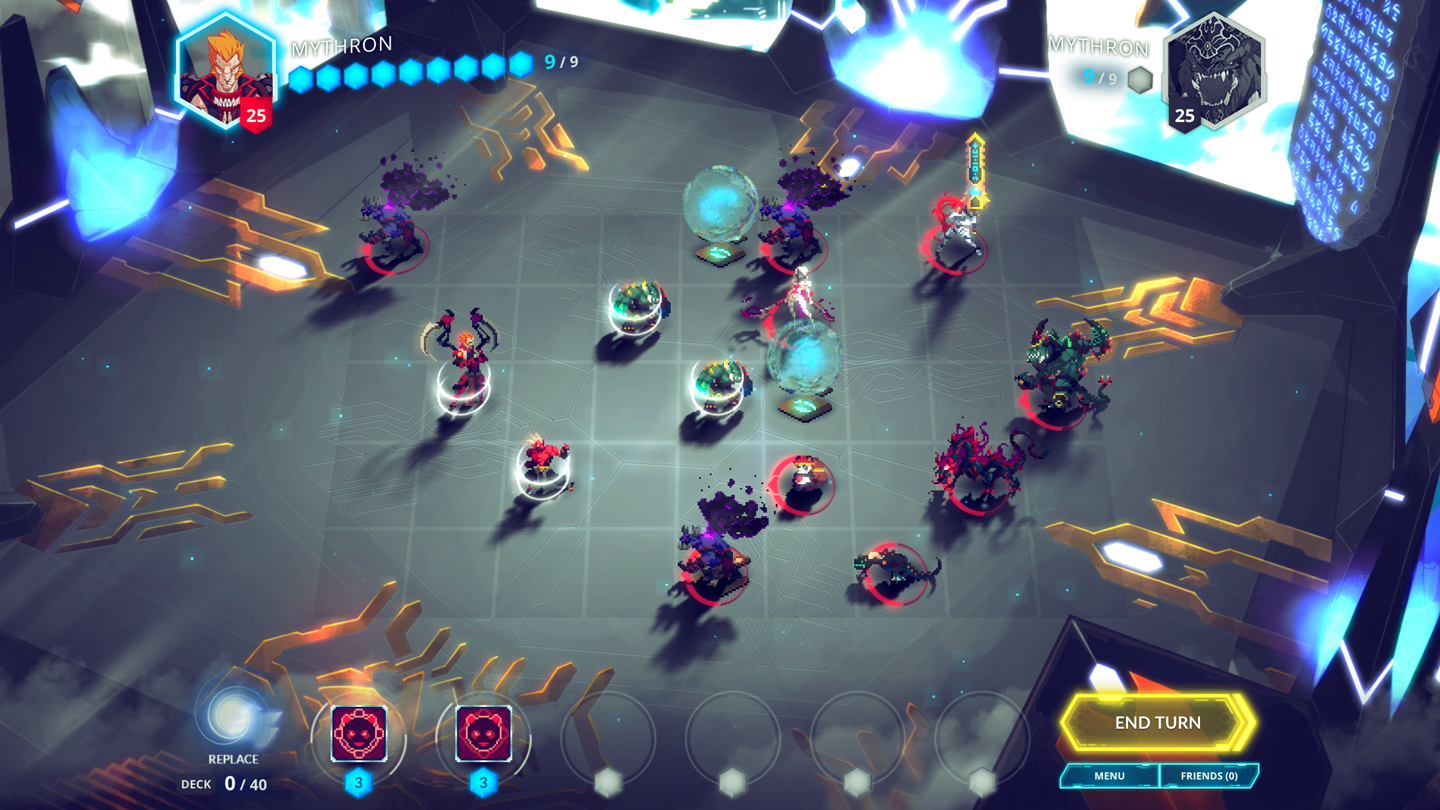 The visuals in Duelyst are definitely a highlight. The various artworks in the MMO perfectly showcase what one can imagine of the world in which the story of Duelyst takes place. The pixel animations are an excellent choice, as is the beautiful scenery on the boards. In addition, each race's visual style also gives you a chance to really "feel" the kind of game it is about. Finally, the game's soundtrack is also effective, making the final result more than convincing.
Duelyst: A card game with its own identity
Aimed at a specific and more limited audience than the competition, the MMO Duelyst is a real alternative to current card games. If you like pixel art and don't mind tactical RPGs, you're bound to fall for this game. Duelyst has its own identity unlike many MMOs, giving a real kick to the world of Free To Play CCGs (card games). So, don't hesitate to download this game thanks to top-mmorpg.fr.