Presentation of Cabals Card Blitz
Cabals: Card Blitz is a free-to-play browser-based trading card game. Go to the kingdom of Aea where an occult and technological warfare place remains, where sinister enemies proliferate. Your only hope is to craft ingenious deks, enlist powerful allies and gather enough power to defeat the forces of evil. Cabals: Card Blitz is a collectible card game, which you can play for free. Your main objectives will be to discover powerful cards, go to war with the sinister creatures of Aea and finally build your deck. In this game, you will have to fight during super-combats, during PvP matches or to acquire strongholds and defend them against attackers. You will also have to choose the path to follow in a non-linear PvE map. In the course of this journey, you will enter a loop. Sometimes it will be difficult to fight new enemies, but you will always develop new tactics. You can upgrade your maps and rearrange your decks to defeat the enemy.
Cabals Card Blitz features
Card duels: In order to defeat the enemies, you will have to engage in automatic card duels, lasting about 30 seconds. Use a wide range of cards, allowing many abilities. You will discover military skills, black magic or metaphysical power.
Card Fusion: You can use the Anvil to create a new version of cards. By merging two different cards, you can create spectacular new creatures with extraordinary abilities.
PvP Mode: In Cabals Card Blitz, you can also discover a Player vs Player mode. This mode allows you to quickly find decks to play against. Each victory brings experience and gold, but also helps you to climb the leaderboard. In PvP mode, players compete to conquer a fort and keep its power. The winners will receive great rewards and popularity.
Map Exploration: Cabals Card Blitz takes you to a vast kingdom: Aea. Here you will discover scorching deserts, tropical forests and icy plains. You can explore this environment in PvE mode, capture strongholds to increase your power or collect resources. The game also offers you the chance to complete quests, discover treasures and fight bosses.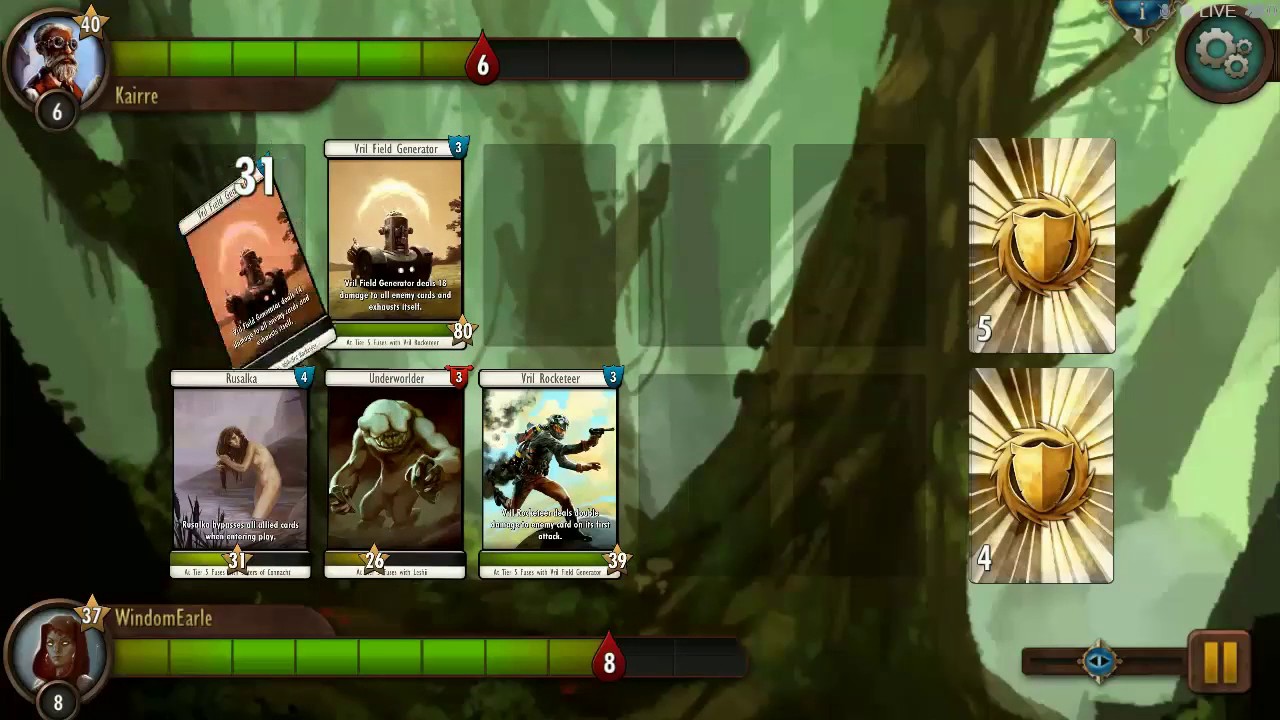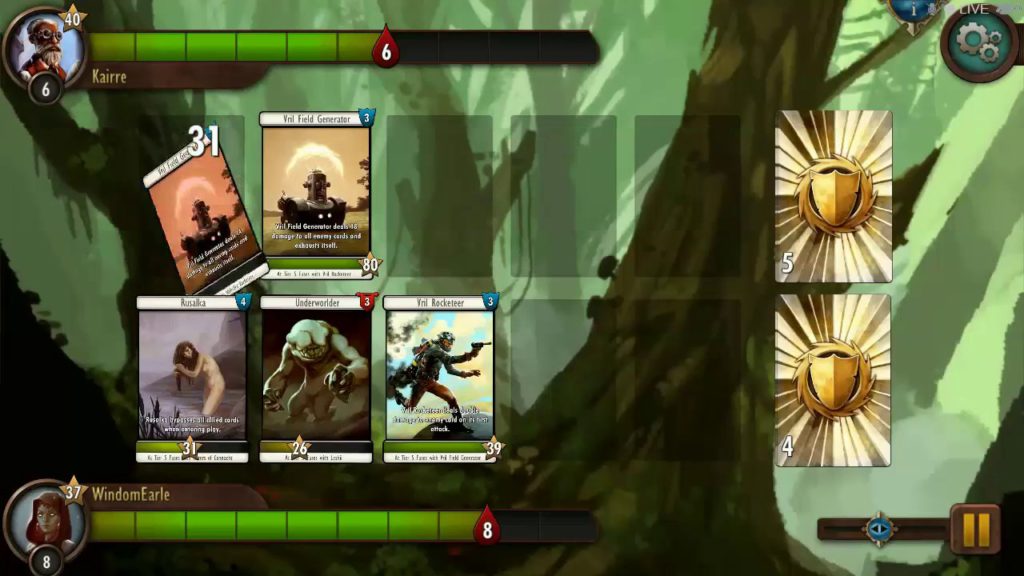 Our conclusion on Cabals Card Blitz
To conclude, Cabals Card Blitz is a perfect successor to Cabals: Magic & Battle Cards, as it is very different. The first one was very criticized, while the second one was a great success. This one relies much more on platform building strategy and exploration. As you can see, Cabals Card Blitz is a quality game, to be recommended! So, don't hesitate to download the game thanks to top-mmorpg !